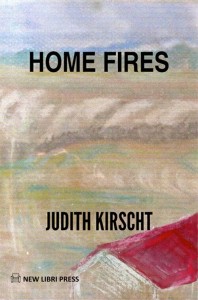 Judith Kirscht's Home Fires is a noteworthy and timely novel dealing with a family gone awry.
Myra and Derek Benning and their teenage children, Peter and Susan, appear to live a privileged life. Susan has a few social issues, but there's love and strong bonds between the parents and children, and they're a happy family. Myra feels blessed to have a handsome, successful husband and thankful for their enduring love. A phone call shatters her serenity and plunges the marriage into chaos.
Guilt, anger, and surmounting worry consume Myra. But then, an even more serious situation surfaces with daughter Susan and immediate action must be taken. Myra does what she must do, but at a price that affects every member of the family.
The story takes place on the Santa Barbara, CA coast and the author beautifully sets the various scenes, making the reader feel as though she breathes the salty air while walking along the beach, strolls quaint streets of the water-front town, or skims along waves while sailing the Santa Barbara Channel.
Although the subject matter is serious, Home Fires is an enjoyable read. Kirscht handles the subject of a complicated dysfunctional family with finesse. The various facets of the story are believable with realistic dialog and situations. Home Fires is an excellent novel, one I enjoyed immensely. Even when I wasn't reading it, the story was on my mind, trying to second-guess the outcome.
Home Fires is currently available in ebook format, but soon also will be available in paperback. For more information about Judith Kirscht, visit www.JudithKirscht.com
**Note: To leave a comment, please click on "Leave a Reply" below.