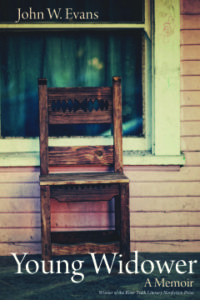 John and Katie Evans were again living and working abroad, this time in Romania. They met while serving with the Peace Corps in Bangladesh from 2000 to 2002.
John, 29, a writer, and Katie, 30, who worked in Bucharest leading an educational effort on HIV/AIDS and family violence prevention, joined friends on a hike in the Carpathian Mountains on June 23, 2007. They had planned to stay in a hostel near Bucharest for the night, but upon arrival found there were no rooms available. Although it was nearing evening and darkness, they felt there would be time to hike to the next hostel, about a mile away. On the way, the group became separated. John ended up with the faster group, anxious to get to the hostel while rooms were still available. Katie, with the slower group, nursed a sore ankle.
When he approached a stream, John decided to wait for the slower group to help them across, telling the others to go ahead and secure their rooms. When Katie's group didn't come, he circled back, but at first couldn't find them. He heard screaming and found Katie, pinned down by a large brown bear.
Young Widower is the tragic story of this horrendous event and the aftermath of dealing with overpowering grief. The story goes back in time to their earlier years, their families, and day-to-day lives, allowing the reader to know those involved. Evans' description of coping with his great loss, plus the horrific memory of witnessing and hearing his wife's final moments is deeply moving.
Young Widower is an extraordinary read, both poignant and revealing about the human spirit.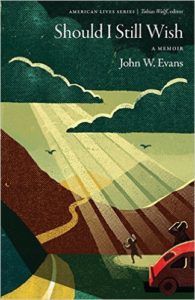 John W. Evans' Should I Still Wish is a sequel to his first memoir, Young Widower. In the first book, Evans tells the horrific story of his wife Katie being mauled to death by a brown bear in Romania, and his subsequent grief, guilt and adjustment.
In Should I Still Wish Evans renews a friendship with Cait, whom he also met ten years earlier while serving with the Peace Corps in Bangladesh. The memoir begins one year after the violent death of his first wife.
John and Cait eventually marry and have three sons. The author uses dreams, memories, and second-person accounts akin to letters to his first son and to his deceased wife, to share his struggle through the various stages of grief and recovery. He writes of his desire to make peace with the natural world again, and to acknowledge life's abundant joys.
Should I Still Wish is a moving story of second chances and daring to love again. Evans is an excellent writer who has a talent for describing intricate details of emotions and scenes. He teaches creative writing at Stanford University. To learn more about John W. Evans, visit https://johnwevans.com/author/