Last week I featured Anne Schroeder's novel, Cholama Moon and today have the pleasure of reading her first-hand account of writing a historical western.
Anne Schroeder: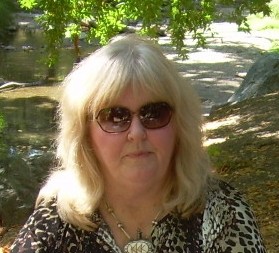 Writing an Historical Western, as with other historical romances, involves two equally important processes—research and story. I recall seeing Isabel Allende posed beside dozens of books she used to research one of her novels. At the time I was impressed. Now, not so much because I realize that all historical fiction writers do the same. We're just not all savvy enough to have our publicist capture the pile of oversized books we lug home.
As with every genre, storytelling is king, but historical authors rely on actual places, people and events to provide a stage for the storytelling. It's part of the fun for both reader and author. Because setting has such a prominent place in Westerns, it's tempting to let the scenery steal the scene. One of my reviews on Amazon  http://www.amazon.com/Cholama-Moon-Anne-Schroeder/product-reviews/1610091299 mentions that very thing about Cholama Moon, my first historical western. In this story a fictional pioneer family settles in a remote section of Central California bordering the GreatValley. Ginny Nugent's mother dies young and her father emotional abandons her in a downward spiral of addiction. In 1870s Central California, amid Mexican vaqueros, desperados and earthquakes, young Ginny fends for herself with a little help from an Indian cook and a half-crippled cowboy until a Southern gentleman sends her on a journey of self-discovery.
The young girl's struggle to find family and belonging begins with her Cholama Valley roots and  takes her by stage, railroad and streamer through coming-of-age Central California to the coast at Santa Cruz and San Francisco—and home again. Although Ginny is a make-believe character, the historical figures, homesteaders, politicians, events and the times she lives in are true.
I have great passion for this era and setting. The nineteenth century saw great changes for the few inhabitants who called Alta California home. By 1878, Ginny is 11 years old. The great Mexican land grants are being broken off. Public land is being offered to homesteaders and preemptors. Discouraged Yankee miners replace the native Indians and the Californios Mexican land grants are nullified by the American courts, just as, fifty years earlier, the Mexican government secularized the Spanish Mission system and evicted Spaniards when they were unable to produce written proof of their Spanish land grants. Under American rule, population brings a railroad, which means towns, trade and transportation. Within seven years Ginny's world changes from strict isolation to relative social opportunity.
CholameValley –pronounced Show-lam Valley—is only five miles wide. In 1878 it was a three day trip by horse, mail stage and train from San Francisco or Los Angeles. Rugged, remote and filled with natural beauty, the valley has played host to Indian tribes, Spanish land grants, Mexican bandits, wild mustangs and earthquakes. It is today known as the epicenter for the San Andreas Fault.
At the edge of Ginny's valley a small mountain called the MiddleRange was born—technically, the southwest slippage of the North American plate against the Pacific plate at a rate of six centimeters a year.  To a girl of the nineteenth century, tectonic science was unknown—its results, mere curiosity. Her world was bounded by her DevilMountains and La Luna Cholama, the moon that illuminates her fractured valley.
My writing explores the social and political events of an era. But as with all novels, the story is key. Romance is important in the context of the challenges that the heroine must overcome. The sequel to Cholama Moon is a novel entitled Maria Ines. It traces the Salinan Indian cook in Cholama Moon back to her roots at the Mission San Miguel de Arcángel in Alta California where she was born. A third novel, Son of the Troubles, is already underway.
My hope is that the emotional scenes in this fictional series will leave a permanent impression on readers that will create curiosity about California's turbulent and colorful history, its Missions and historical places.
http://anneschroederauthor.blogspot.com/
www.readanneschroeder.com
www.facebook.com/anneschroederauthor