In The Heart Trilogy, Carmen Peone has skillfully created three novels about a Native girl in the emerging American West. Filled with heart and compassion, the character Spupaleena grows in skill, knowledge, leadership, and in her relationship with her newly found Christian God.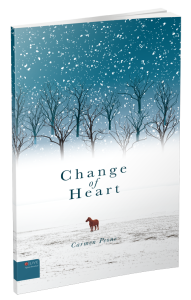 Change of Heart
When Spupaleena, 13, runs away from her Arrow Lakes pit home near Eastern Washington's Columbia River, she escapes from more than a bossy big sister. But she doesn't consider the difficulty of traveling by foot in the dead of winter. Change of Heart is a story of survival, compassion, love and enduring faith.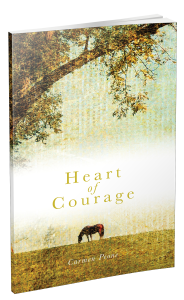 Heart of Courage
Spupaleena,16,dreams of breeding and racing horses. Although her father is against her pursuing this male-dominated sport, Spupaleena feels that God has put into her heart the love of horses and that she is fulfilling her destiny. She receives a gift of a four year-old Tobiano stud colt that is ready to ride and a perfect match for Spupaleena's enthusiasm and skill. Heart of Courage is a story of a girl determined to fulfill her destiny.
Heart of Passion
Spupaleena, now in her late teens, has built a stable of powerful race horses. Her team of relay racers are consistent winners, much to the chagrin of a vengeful boy. Passionate about her vocation, Spupaleena overcomes many obstacles, including both human and horse injuries. She turns to God for direction in how to handle her enemy, this boy who is determined to see her fail. Heart of Passion is a story of compassion, faith and determination.
Carmen Peone has written an engaging trilogy steeped in Native American and religious culture. She lives on the Colville Confederated Indian Reservation and has studied the language and customs of her husband's people, the Sinyekst. With her American Paint horses she has competed in local Extreme Trail Challenges. It's no wonder The Heart Trilogy rings true with knowledge and authority. For more information about the author, visit www.CarmenPeone.com